It gives me immense pleasure to pen this Guest Post for my dear friend Srikanth whose penchant and fascination for buses is not hidden from us as is evident from every nook and corner of this blog and hence I decided to pen this memoir of my early experiences in buses and how they have aided me in shaping my confidence.
Flashback 1987,  Place – Trichy, TamilNadu
I guess the world was a little more nicer way back then, when I boarded the local bus from my school to home, a distance of 6 kms, as a 5 year old. I don't recall the route number now but I distinctly remember the affectionate face of the elderly conductor who always called out to be 2 stops before my stop was about to come as the buses were always fully packed and I had to stand all the way, so I may miss my stop. Also, he always tendered me the exact change. He indirectly boosted by self esteem that as a first grader I can come home alone when my mom can't leave alone my new born brother and come to pick me.
For the next decade, buses became an integral part of my life as I commenced my journey as a hosteller in Birla's Pilani owing to my dad's repetitive transfers mostly around small towns of Uttar Pradesh during this period some of which lacked good schools. I recall making mostly 3 bus changes to reach Pilani from where I lived,  a journey of about 14 hrs – at Rohtak, Jaipur and Loharu. I was mostly alone and handled most kinds of people enroute. Nevertheless, these long journeys brought me closer to life. I observed people around me many of whom even candidly shared their stories once the conversations were struck. I really wanted to do something for many of them who shared and I always penned down their true tales and authentic feelings that came straight from the heart.
This is where my writing journey began and got its dimensions and vision as during those long journeys I contemplated the aim of my life. I framed my ideologies during this period too for witnessing a bus full of people set on fire right in front of me during the Hindu Muslim Babri Masjid Riots evoked a million emotions in me. I decided I will make my contribution in improving our society in whichever small way I can. I started being vocal and expressing myself aloud in trying to be a face of change and for the same purpose later I started my blog which brings forth real tales of people like you and me to evoke and inspire the right thoughts in the masses.
Fast Forward – Today
Today though I very rarely commute in buses  like Srikanth I too love every ounce of them. They are the best representatives of the majority of our society.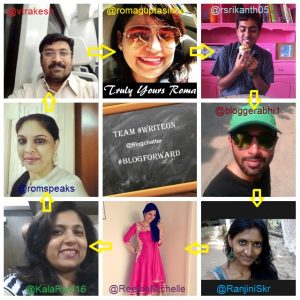 A Memoir Straight From The Heart Click To Tweet
4,701 total views, 3 views today